Sometimes, you just need help, or an outside perspective.
Sometimes, you need a push and accountability.
Sometimes, you need some tough love to get you motivated and moving.
That is what author coaching can help with.
Whether you have a specific author-tech related question, or are struggling with author mindset issues, author coaching can give you the tools you need, to work through your specific author need.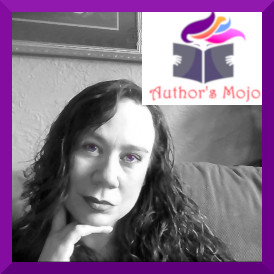 I'm an author  – just like you. With over a dozen books published under different pen names and genres, I love the indie-author community  – and I love helping other indie authors see their dreams come to fruition.
In my "prior" life (lol), I spent over 20-years in the technology field, as a network administrator, security analyst, and then my real tech-geek-love, web development and design, specializing in ColdFusion, dynamic, custom-built web applications.
So, whether you need author mindset, or author tech, I can help.
Frequently Asked Questions
Can I get a reschedule if I run into a conflict?
Yes! If a scheduling conflict happens after you've scheduled your coaching session, please reach out to me as soon as possible and we will work together to find an alternate date that works.
How do I schedule my appointment?
Upon purchasing coaching, you'll receive further instructions on how to book a time for your appointment.
Can I purchase coaching more than once?
Absolutely! If you find yourself in need of coaching more than once, simply purchase the coaching again.
Do you offer ongoing / recurring sessions?
Yes! If you would like to schedule recurring sessions, for accountability or general author mentoring, please mention that during our upcoming session, and we will work out all the scheduling details.